Sometimes the best way to refresh the mind, body and soul after a long workweek is to enjoy a short weekend trip. Luckily, the southern United States is chock-full of interesting and diverse vacation destinations just waiting to be explored. To help you choose the right locale for a quick escape, U.S. News considered factors like accessibility, affordability, reader votes and entertainment options to pinpoint the best weekend getaways in the South. Have a favorite Southern spot? Cast your vote below to help us determine next year's ranking. (Note: Some of the below destinations may be affected by the coronavirus outbreak. Check with the CDC and the U.S. Department of State before traveling.)
#1 in Best Weekend Getaways in the South
Home to breweries, a buzzing food scene and endless outdoor pursuits, Asheville, North Carolina, promises a fun-filled weekend trip for all types of travelers. "The Land of the Sky" is an easy drive or flight away from major East Coast cities like Charlotte, North Carolina, and Atlanta, meaning you won't waste half of your weekend on travel time. Vacationers can tour the opulent Biltmore Estate, hike through the Blue Ridge Parkway and sample pints of more than 100 local beers.
#2 in Best Weekend Getaways in the South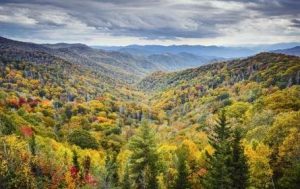 Gatlinburg, Tennessee, is the perfect getaway for those who want to hike, bike and horseback ride in Great Smoky Mountains National Park. In fact, three entrances to the park are conveniently located downtown. What's more, the town is home to the 407-foot-tall Gatlinburg Space Needle and Ripley's Aquarium of the Smokies, and offers moonshine tastings – an Appalachian tradition. And in winter, travelers can enjoy skiing and tubing at Ober Gatlinburg Ski Area.
#3 in Best Weekend Getaways in the South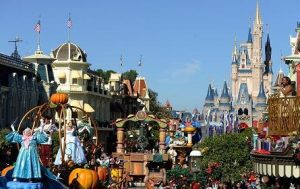 Walt Disney World Resort has served as a weekend retreat among Floridians for decades thanks to its convenient location in the center of the state. Though you won't be able to enjoy everything the area has to offer in just one trip (Disney encompasses four theme parks and two water parks, while Universal Orlando Resort features fun all its own), a weekend getaway to Orlando still promises a great time. If you'd like to squeeze in activities away from than the parks, spend a few hours shopping at the Orlando International Premium Outlets.
#4 in Best Weekend Getaways in the South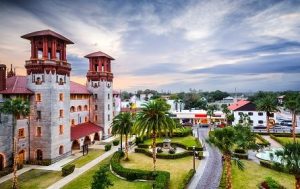 As the oldest continuously occupied European settlement in America, St. Augustine, Florida, offers plenty of historical sites to explore – plus beaches, bars and restaurants. Spend the weekend strolling up and down St. George Street, stopping along the way to browse its boutiques and dine at local eateries. Then, pay a visit to Castillo de San Marcos National Monument, a Spanish fort dating back to the 1600s. Other traveler-approved attractions include the St. Augustine Lighthouse & Maritime Museum and St. Augustine Distillery, which is praised for its handcrafted local spirits.
#5 in Best Weekend Getaways in the South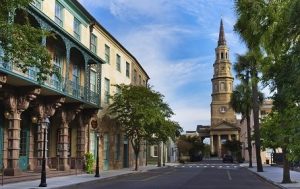 If you're looking for a change of pace after a hectic week, head to Charleston. This South Carolina gem is the place to go for good food, quaint cobblestone streets and live oak trees as far as the eye can see. Stroll down Instagram-worthy Rainbow Row to see colorful homes along the water, or pay a visit to Magnolia Plantation & Gardens to see flowers in bloom. Close out your weekend trip with a boat tour at sunset.
#6 in Best Weekend Getaways in the South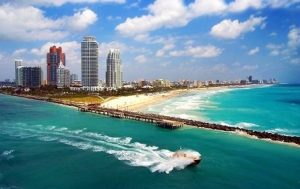 Miami is a top-notch weekend getaway destination for those seeking a buzzing nightlife, art and dining scene, with a splash of art deco architecture. Plan to stay by South Beach in neighboring Miami Beach to be in the middle of it all; you'll have your choice of luxe hotels and the beach right at your doorstep. When hunger strikes, head to Little Havana to indulge in mouthwatering Cuban food. And to take a look at street art, head to the Wynwood Walls to see creative painted murals.
#7 in Best Weekend Getaways in the South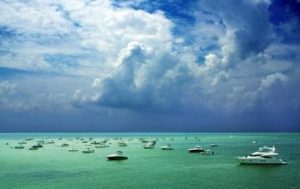 Located in the Florida Panhandle, Destin features white sand beaches and emerald water that attract visitors in droves. Plan a weekend escape to the coastal destination to sunbathe, swim and fish to your heart's content, or buy tickets for a sunset cruise or dolphin-spotting excursion. If you need a break from the ocean, Destin also has golf courses, shopping malls and a marine adventure park, so no one will get bored.
#8 in Best Weekend Getaways in the South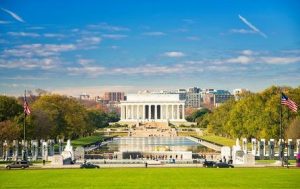 Although there's some debate about what region Washington, D.C., truly belongs to (the North, the South or the mid-Atlantic?), one thing is for sure: The nation's capital is a great weekend destination. The District is easily accessible via car, plane and train, and there are seemingly endless indoor and outdoor attractions to enjoy. Hit up highlights like the Washington Monument and the Lincoln Memorial, then take your pick of dozens of museums. When you finish exploring the National Mall, visit Georgetown to indulge in some retail therapy or grab a sweet treat at one of the neighborhood's acclaimed cupcake shops.
#9 in Best Weekend Getaways in the South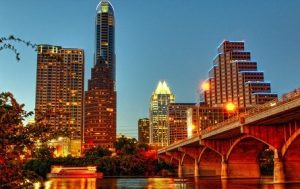 The self-proclaimed "live music capital of the world," Austin promises visitors a good time. Sixth Street is the best spot to enjoy live music at bars and clubs. This quirky Texas destination has more to offer, too. Travelers can enjoy natural spaces like Zilker Metropolitan Park and Barton Springs Pool, or learn more about the history of the Lone Star State at the Texas Capitol, which opened in 1888 and was designated a National Historic Landmark in 1986.
#10 in Best Weekend Getaways in the South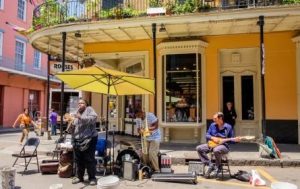 A weekend in the Big Easy is likely all you'll need to get your fill of historic architecture, soulful jazz music and – of course – a cocktail or two. New Orleans' must-see attractions include the iconic French Quarter (the city's boozy party zone), St. Louis Cathedral and the historic Garden District. If you'd rather explore off the beaten path, consider signing up for a swamp tour to see alligators, deer and other wildlife throughout New Orleans' bayous.
#11 in Best Weekend Getaways in the South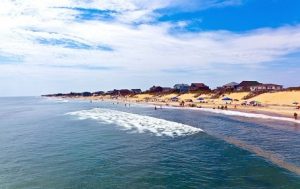 If a quiet weekend on the warm sand – complete with spotty cell reception and a good book in hand – sounds like your type of escape, pack your bags and get to the Outer Banks. A string of islands off the coast of North Carolina, OBX takes relaxation seriously. Spend your days soaking up some rays at Cape Hatteras National Seashore and exploring picturesque lighthouses like the Bodie Island Lighthouse. The islands' cozy beach house and cottage rentals guarantee a tranquil stay, and the seafood selection is not to be missed once mealtime arrives.
#12 in Best Weekend Getaways in the South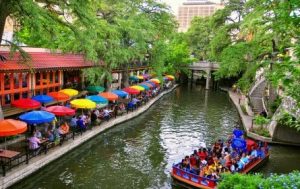 For the full Southern experience, look no further than San Antonio. This iconic Texas city features a mix of modern experiences and historic sites, including its most well-known attraction: the Alamo. You'll only need an hour or two to visit this former Franciscan mission, so you'll have plenty of time left in your weekend to explore Brackenridge Park's 343 acres, tour San Fernando Cathedral and eat as much authentic Texas barbecue as your heart (and stomach) can handle.
#13 in Best Weekend Getaways in the South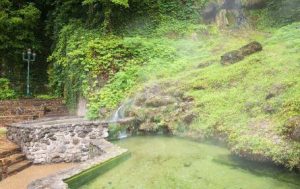 Located around 55 miles southwest of Little Rock, Hot Springs, Arkansas, is a solid option for a quick weekend escape. Its crown jewel is Hot Springs National Park, conveniently situated in the heart of downtown. The 5,500-acre park draws visitors primarily to its Buckstaff and Quapaw bathhouses, where travelers can soak in thermal waters and unwind after a long week. Additionally, the park features numerous hiking trails with waterfalls and scenic views.
#14 in Best Weekend Getaways in the South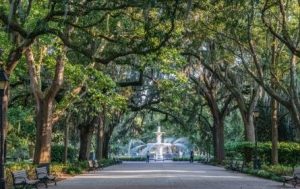 Savannah, Georgia, charms visitors with its historic architecture, Southern comfort food and convenient location on the East Coast. Upon arrival, head straight to Forsyth Park in the heart of the Historic Landmark District to admire the gorgeous fountain and the massive Spanish-moss-draped trees. When hunger strikes, enjoy lunch or dinner at the famed Olde Pink House, a restaurant that's reportedly haunted. In fact, taking a ghost tour is a must-do activity in this spooky Georgia city and is sure to leave you with fun memories of your weekend vacation.
#15 in Best Weekend Getaways in the South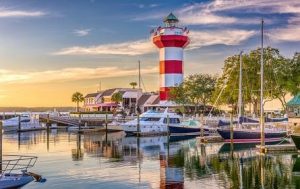 To truly escape the chaos of everyday life, hide yourself away in Hilton Head for the weekend. This South Carolina barrier island encourages all who visit to slow down and rest up. Hit up as many (or as few) beaches as you'd like while you are here; some traveler favorites include Coligny Beach Park (the most crowded), Daufuskie Island and Mitchelville Beach. And don't forget to pack your golf clubs, as Hilton Head also offers some of the best places to golf in America.
#16 in Best Weekend Getaways in the South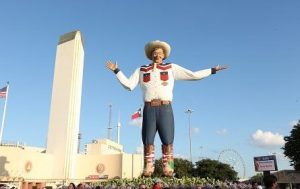 It's hard to see the entire Dallas-Fort Worth area in one weekend, but either city is a great choice for a Southern getaway. Attractions to prioritize during a short trip include The Dallas World Aquarium, The Sixth Floor Museum at Dealey Plaza and the Fort Worth Stockyards National Historic District, where travelers can get the full cowboy experience, complete with horses, cattle and Wild West-themed eateries. Depending on when they arrive, football fans may be able to time their visits with a Dallas Cowboys game.
#17 in Best Weekend Getaways in the South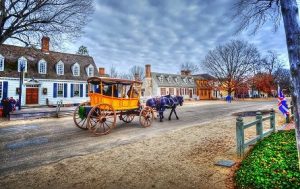 Founded in 1699, this Virginia town will transport you back in time with its cobblestone streets, horse-drawn carriages and Colonial architecture. On a weekend trip, tour Colonial Williamsburg (a hit with travelers of all ages) and nearby Jamestown, which is filled with historical attractions. However, adrenaline junkies and shopaholics will have fun here, too. Williamsburg is home to the Williamsburg Premium Outlets, Busch Gardens and Water Country USA, Virginia's largest water park.
#18 in Best Weekend Getaways in the South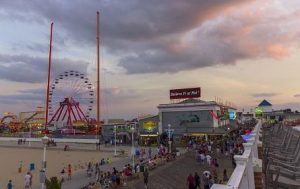 Easily accessible from Washington, D.C., Baltimore and Philadelphia, Ocean City, Maryland, is perfect for a quick beach getaway. Pick a spot along 10 miles of sand on Ocean City Beach, then grab a bite to eat and wander through souvenir shops on the boardwalk – where you'll also find amusement park rides. Just keep in mind that equipment rentals along the beach can be expensive, so if you're driving in for the weekend, consider bringing your own beach chairs, umbrellas and towels.
#19 in Best Weekend Getaways in the South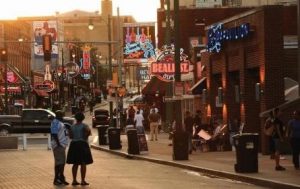 Music-minded travelers will be in heaven on a weekend trip to Memphis. Start your vacation at Graceland, the former home of Elvis Presley. Fans of "The King" can also pay a visit to Sun Studio, where Elvis – in addition to B.B. King and Johnny Cash – recorded some of his hit songs. If you plan to splurge on a stay at the iconic Peabody Memphis, don't miss the beloved march of the Peabody Ducks (yes, actual ducks) through the hotel lobby.
#20 in Best Weekend Getaways in the South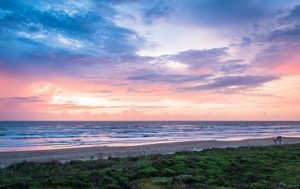 This barrier island off the southern coast of Texas sits just north of the U.S.-Mexico border, making it a prime place to enjoy warm weather year-round. Once they arrive on South Padre Island, travelers can plan on spending the entire weekend in (or, at least, near) the water. Isla Blanca Park boasts some of the region's nicest beaches, and Laguna Madre Nature Trail is a great spot to go bird-watching among the wetlands. Additional must-do activities include boating, fishing and kiteboarding.
–travel.usnews.com