News From Around the South 11/6 to 11/13
on
November 13th, 2017
at
10:42 pm
ARKANSAS: Study Begins for Civil War Museum
It didn't draw a lot of attention, but the 2017 legislature approved Rep. Jana Della Rosa's legislation directing the Arkansas Heritage Department to conduct a feasibility study of establishing a Civil War museum in Arkansas. (Her bill got 59 votes of 100 in the House; 34 of 35 in the Senate.)
Given recent events and the scarcity of state money, I might suggest more profitable things on which to spend time and money.
But Della Rosa, you may remember, said this is no time for political correctness. She said that, in fact, as she mounted fierce opposition to end an official state holiday to memorialize Robert E. Lee.
You may be heard on this effort by responding to an on-line survey.
If a museum IS established, perhaps it could display at the entrance some of the documents that make clear that defense of slavery drove Arkansas's secession.
A museum on slavery, reconstruction and Jim Crow also could be interesting, now that I think about it. These subjects tend to get less attention than the Confederacy and its defenders in existing historical efforts and venues. Only in the South have the losers been able to write the histories.
–arktimes.com
###
TEXAS: Austin Mayor Skipped Veteran's Day Parade Because of Confederate Flag
Austin Mayor Steve Adler did not march in the city's Veterans Day parade on Saturday because "it will include groups carrying the Confederate flag."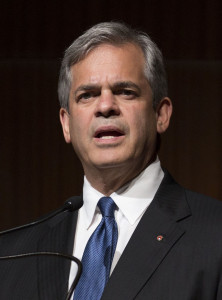 Those groups include the Sons of the Confederate Veterans and the Descendants of Confederate Veterans — the same groups that (unsuccessfully) sued the San Antonio City Council for removing the Travis Park Confederate monument. Organizers of the parade, however, voted to ban the flag from the festivities since they understood that some community members view it as a negative symbol.
Despite the parade committee's ban, Adler said the move wasn't enough, according to KVUE.
"Symbols of racism, Civil War secession, and white supremacy should not be forgotten or erased, but they need to be remembered and studied in museums and classrooms, not cheered and applauded in parades," Adler said in a statement.
Regardless, advocates for the flag take this is as an attempt to completely forget the Civil War.
Adler said the day should focus on honoring veterans. Instead of taking part in the parade, he said he'll be volunteering at the Central Texas Food Bank, which he said serves many veterans in the community.
–sacurrent.com
###