SOUTH CAROLINA: $50,000 Grant Will Help Restore Historic Daufuskie Island Cemetery
CHARLESTON, S.C. — Daufuskie Island, a remote seat of Gullah-Geechee culture since the end of the Civil War, once bustled with activity and commerce. For around 40 years, the island supported a significant community of formerly enslaved people and their descendants whose daily lives were intertwined with nature's ebb and flow.
Steamships docked at the public landing or anchored near shore so islanders could load them with goods from the island: oysters, pecans, cotton, timber and produce.
New generations were born; old generations faded away. Burial grounds were established to accommodate the dead. The cemetery meant for the Maryfield community became the largest on the island. Today it's run down. Some of the grave sites can be recognized only because of the depressions in the ground. Markers are worn, broken, missing.
A $50,000 grant from the National Trust for Historic Preservation's African American Cultural Heritage Action Fund will help the Daufuskie Island Gullah Heritage Society plan for the cemetery's rehabilitation.
The money is part of a $3 million distribution to a variety of organizations devoted to preserving African American historical sites.
Other beneficiaries include the Chicago home of Emmett Till, who at 14 years old was murdered by White men in Mississippi in 1954; Detroit's Blue Bird Inn, an important mid-century jazz venue; the home and studio of artist Faith Ringgold in Englewood, N.J.; the Louis Armstrong House Museum in Corona, N.Y.; cemeteries and burial grounds in Pennsylvania; Brown Chapel in Selma, Ala.; James Weldon Johnson's writing cabin in Great Barrington, Mass.; the Buffalo Soldiers National Museum in Houston; the Okahumpka Rosenwald School in Okahumpka, Fla.
With more than $80 million in funding, the Action Fund is the largest U.S. resource dedicated to the preservation of African American historic places.
The African American Cultural Heritage Action Fund was launched in late 2017 and has since accumulated $80 million that it uses in its campaign "to preserve and protect places that have been overlooked in American history and represent centuries of African American activism, achievement, and resilience."
The fund has provided financial support to more than 200 projects so far.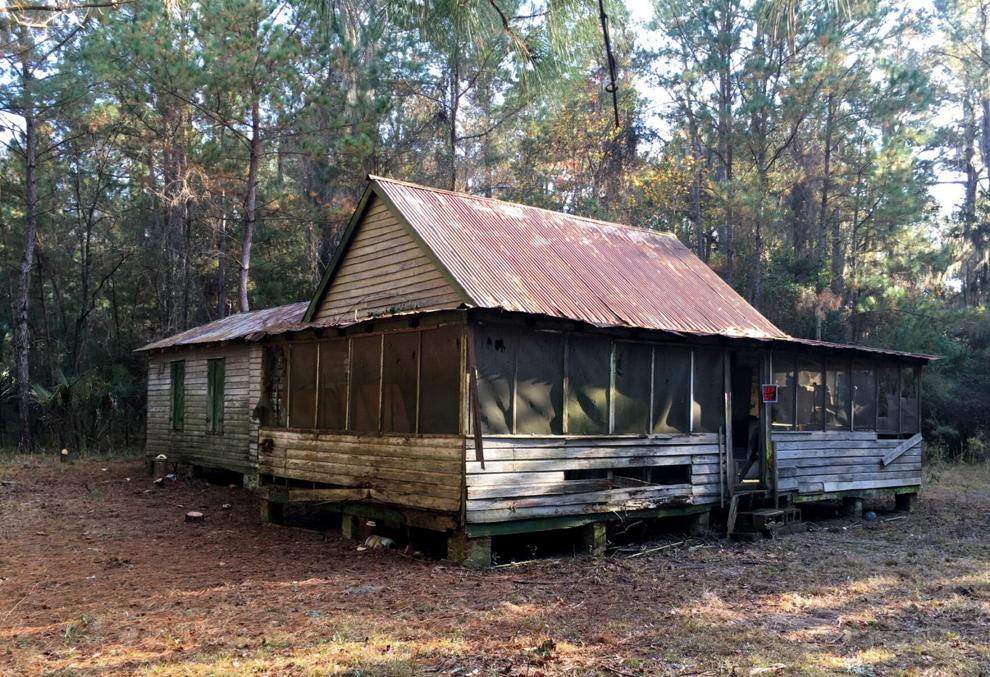 Brent Leggs, executive director of the Action Fund, said his nonprofit announces grant recipients every summer. In 2018, the fund invested a little more than $1 million in groups dedicated to preserving African American culture and history. In 2019, the granting amount increased to $1.6 million. In 2020, it reached $3 million, benefitting 40 organizations.
The most recent round of funding — another $3 million — was shared among 33 groups.
For 2021-22, the Action Fund received 627 proposals requesting about $67 million. All told, 3,100 proposals requesting $300 million have been considered, Leggs said.
"African American historic places continue to be underfunded and undervalued," he said. "That's why this work is critical."
In South Carolina, five recipients or projects so far have benefitted from the fund's largesse: Maryfield Cemetery, Emanuel AME Church in Charleston, historic Mitchelville on Hilton Head Island, the Hutchinson House on Edisto Island, and the WeGOJA Foundation, which identifies and promotes the preservation of historic African American sites.
Leggs said the Maryfield cemetery likely won't be the last project in the state to receive support from the Action Fund.
"South Carolina has a rich Black history and we are delighted to support the organization that's stewarding this piece of American history," he said, referring to the cemetery. "We want to do more. We will continue to uplift South Carolina's cultural heritage."
Sallie Ann Robinson of the Daufuskie Island Gullah Heritage Society said she is partnering with Georgia State University and S.C. State University to clean up, document and protect the Maryfield cemetery, one of five Gullah graveyards on the island. All need work. No inventory has been kept, so no one knows how many remains are located at each of the burial grounds, she said.
The goal is to get anthropology and archaeology students to assist. The project would provide them with hands-on learning, and motivate the younger generation to bear witness to their history, Robinson said.
Daufuskie Island also has 10 old Gullah houses in desperate need of restoration. She's hoping that, eventually, she can tackle that project, too. Perhaps the homes could become rentals, generating needed income for their owners, she said.
There's a lot that needs to be done, and Robinson will approach it all one project at a time, she said.
"For me, being born and raised here, I just can't sit back and do nothing."
The grant money her organization is getting is meant to assist with project planning and development, not implementation. That can include planning activities tied to the development of preservation plans, feasibility studies, and fundraising. Other grants can support capital projects, increasing organizational capacity, and education programming.
The Action Fund is a private nonprofit with nationwide reach, and it relies primarily on philanthropy from the private sector. Its expansion is a result of investments from the Mellon Foundation, The JPB Foundation, Lilly Endowment, and others. Significant gifts from philanthropists like MacKenzie Scott and Dan Jewett and the Ford Foundation also have contributed to the success of the fund.
"The Action Fund's work seeks to tell more inclusive and accurate stories that reflect America's true history, composition, and identity and to restore and transform our nation's built and cultural heritage assets," said Justin Garrett Moore, Humanities in Place program officer at the Mellon Foundation.
The National Trust now is working to create the necessary infrastructure that can support the effort to preserve African American heritage sites, he said.
–-postandcourier.com