SOUTH CAROLINA: Upstate Lynching Victims Memorial Unveiled at Pendleton Library
PENDLETON — There's a new feature in the Pendleton library, a memorial nearly three years in the making that was brought to its current home on the final day of Black History Month.
An 8-foot tall, 1,500-pound sculpture commissioned by the Anderson Area Remembrance and Reconciliation Initiative memorializes the five known victims of lynching in Anderson County.
Their names — Reuben Elrod, Elbert Harris, John Laddison, Willis Jackson and Ed Sullivan — are displayed on five large jars containing soil from the location of each man's final moments.
The jars are suspended over charred remains of a fire, representing how the men suffered during their deaths.
There's a gasoline can. A lantern. A shoe.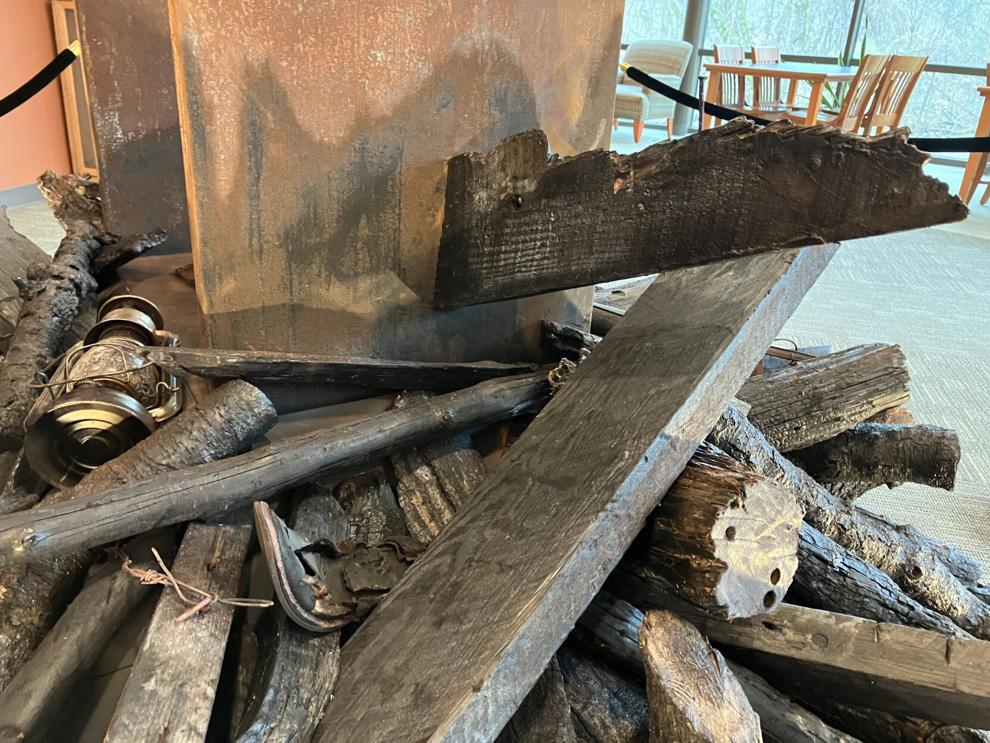 The sculpture, created by Artist Herman Keith Jr., was unveiled in November at Welfare Baptist Church in Belton.
The victims range in age, sharing only race and sex.
Each was a Black man living in Anderson County. Elrod was in his 70s when he was shot to death in his home in 1903, according to newspaper archives. Sullivan was around 15 when a mob took him from police custody, hung him and shot his body in 1894, according to an article.
A permanent display honoring the victims is in the Anderson County Museum, and "Earth Remembers" will be at the Pendleton branch of the Anderson County Library through the end of March, according to the AARRI website.
It will eventually travel throughout the county, visiting various municipalities and unincorporated areas to reach as many residents as possible.
The reconciliation group formed in the summer of 2020 as part of the Equal Justice Initiative's Community Remembrance Project.
Anderson County's documented lynchings took place from 1894 through 1911.
–postandcourier.com