NORTH CAROLINA: Southern Equality Group Offering Grants to COVID-19 Sufferers
ASHEVILLE, N.C. — The Campaign for Southern Equality announced on Wednesday it would dedicate $25,000 in emergency assistance funding for LGBT southerners impacted by the COVID-19 pandemic.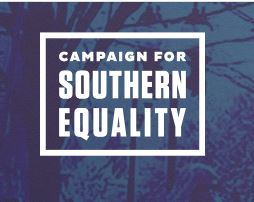 "In times of crisis, we know that LGBTQ people and other marginalized communities are at greater risk of experiencing increased disparities. We're hopeful that this new infusion of funding to support individuals, families, and grassroots activists will be one way to provide immediate relief from the COVID-19 pandemic," said Jasmine Beach-Ferrara, CSE executive director. "The Southern Equality Fund has always been about responding to our community's urgent needs while investing in the next generation of Southern LGBTQ organizers, and that's what's at the core of this COVID-19 grant round, too: Helping people who are hurting and encouraging innovation for grassroots action that makes a difference."
The special grant round has three categories: emergency assistance for individuals and families, community response grants and frontline grants to direct service providers.
Based in Asheville, North Carolina, the Campaign for Southern Equality (CSE) serves 13 southern states. Founded in 2011, CSE was a leading group in the fight for marriage equality in states such as Tennessee, Mississippi and North Carolina — states that had been vehemently opposed to LGBT rights.
In the last five years, the Campaign for Southern Equality has awarded more than $250,000 to almost 300 grassroots southern groups.
Despite these challenging times, Adam Polaski, communications director for the Campaign for Southern Equality did point to a recent victory in South Carolina as evidence of hope. South Carolina's anti-LGBT public school curriculum law was declared unconstituitonal by the United States District Court on March 11.
"We see change happening everyday," Polaski said. "I'm super optimistic."
To apply for rapid response grant funding, visit https://southernequality.org/fund-your-work/get-funding/
–southernequality.org