Review: The War Before the War
on
January 9th, 2019
at
6:52 pm
No one need look far in the current political climate to find issues that divide the nation. Abortion, immigration, and gender questions commonly rise up to cleave our attention.
These issues, however, pale when held against the historical glass of slavery in America before the Civil War.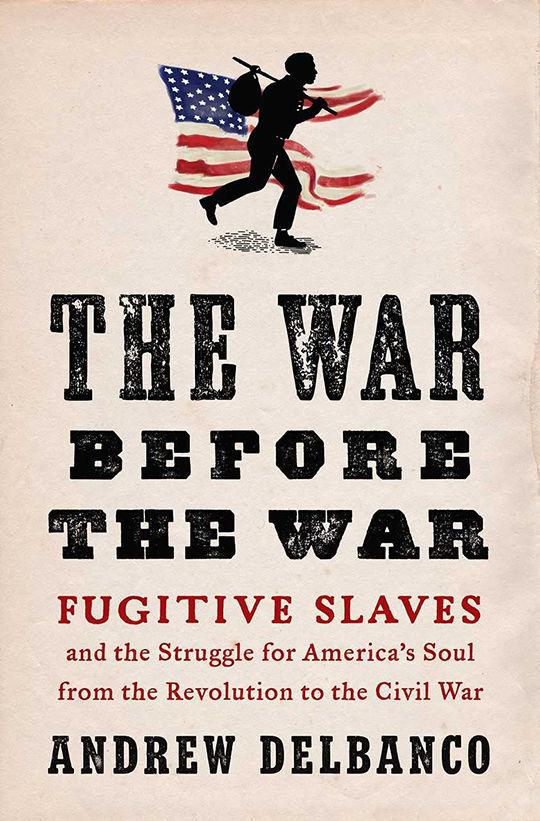 In "The War Before the War," Andrew Delbanco, professor of American Studies at Columbia University, tackles this legacy, examining the social and cultural costs of slavery, while at the same time insinuating current social worries to provide a modern context. The result is a disturbing and detailed, look at American history.
Subtitled "Fugitive Slaves and the Struggle for America's Soul from the Revolution to the Civil War," Delbanco explains in his introduction, "One reason the story of the fugitive slave law is worth telling is that it takes us back to a time when the public and the personal became indistinguishable," not unlike our own time, it turns out.
Another reason for Delbanco's prescience is his story "is told from the multiple perspectives of northerners and southerners, black and white, whose lives were forced by the fugitive slave problem into unwanted convergence." Think the riot in Charlottesville in 2017. Or Cindy Hyde-Smith's campaign for the U.S. Senate in Mississippi. Are there really "fine people" on both sides?
Of course, these modern morality plays come against starkly more transparent circumstances, though they nonetheless serve as a motif Delbanco maintains throughout his account.
Delbanco reminds us how the Founding Fathers, "were born into a world in which slavery was widely regarded as a universal feature of human society," for example. In addition, while those looking might have found justification in biblical authority, nonetheless, "growing numbers of Christian clergy spoke out against slavery over the course of the eighteenth century."
The church might have opposed slavery, but the fledgling federal government did not. In fact, "Of the fifty-five delegates," to Constitutional convention, "twenty-five owned slaves," including Benjamin Franklin, and, maybe, Alexander Hamilton.
This early wrangling led also to the Fugitive Slave Act of Article 4 of the Constitution, agreed to by both north and south, though by this time Vermont, New Hampshire, Connecticut and other northern states had abolished slavery.
Another early complication was that "in early America…the distinction between servitude for life and labor contracted for a term of years could be a formal distinction without much substantive difference." Thousands of indentured servants, sometimes children, came to America with the each wave of migration. For some, this muddied the waters of arguments in opposition to slavery.
In time, this distinction widened, when servitude waned while slavery, especially in the agricultural fields of the Deep South, waxed. Exacerbated by the compromise of 1820, as well from several dramatic legal tussles over fugitive slaves, including James Hamlet, Shadrach, and Thomas Sims, tensions heightened, as, "News of these events was met in antislavery circles with a mixture of horror and welcome." Delbanco's success is how he unfurls these competing greetings to show the complicated—and well-documented history of slavery in America before the Civil War.
Ultimately, the abstraction of the Constitution, including Article 4, led to debate. Clearly, the human toll of such decisions, fugitives on the run, sometimes gaining freedom, other times meeting horror, less abstract in every way, led instead to war.
Glen Young teaches English at Petoskey High School. His column, Literate Matters, appears the second and fourth Thursday of each month. Young may be reached at P.O. Box 174, Petoskey, MI 49770. Follow @glenyfish on Twitter.